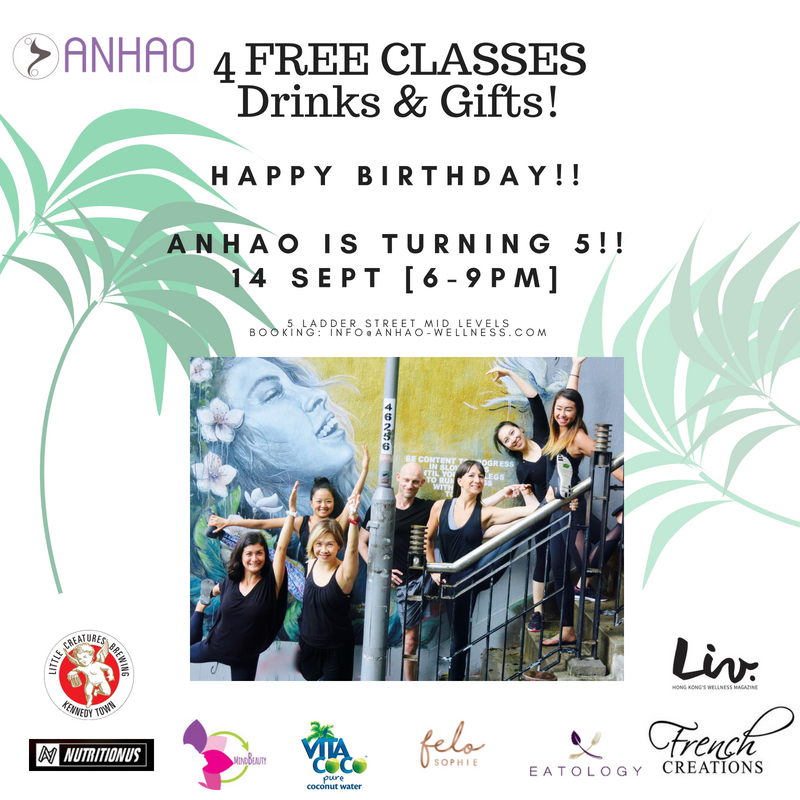 Dear All, Anhao is turning 5!
Happy Birthday Anhao!
Drinks, Party, free classes & goodies bags!Let's celebrate as of 14th of September 2018 @anhaowellness
At the same time We will Offer 4 FREE classes for our guests.
6.45pm
 reformer beginners 1st floor
We will offer to each student who join a class a goodie bags with many gifts offered by our sponsors. If you are not able to join a free class, just come and have a drink!
We will see you soon 🙂
Anhao Team
Thank you for all our sponsors who thanks to them the party will be awesome!
@eatology @frenchcreation @liv.magazine @vitacocohk @mindbeautyhk @
felosophie.hk
 @littlecreatures_hk